As I write, there's now less than a week until Christmas Day.
For many people, it's a time to switch off and enjoy the festivities with family and friends.
However, there are other individuals apart from Santa for whom the holiday period doesn't necessarily mean a chance to put their feet up.
The emergency services work hard all year 'round, of course.
Even so, the National Health Service (NHS) is this year preparing to use what have been described as "war rooms" during what it believes might be the busiest winter on record.
Whilst the insurance industry might not be regarded by many as an emergency service, it is on hand regardless of the season to deal with problems experienced by private individuals and businesses.
We know precisely how there are certain issues which recur at similar points of the calendar. We also understand that some difficulties crop up at the most inopportune of moments.
Neither weather nor risk respect slap-up Christmas feasts, fairy lights or festive television schedules.
As numbers issued by the Office for National Statistics (ONS) illustrate, this is the season for a raft of insurance claims in the home, the workplace and on the road.
When the temperatures dip, water pipes drip and can cause catastrophic damage in private or commercial premises.
According to the Association of British Insurers (ABI), escape of water amounts for an average of £1.8 million worth of claims every day of the year – the majority of which are made in winter.
Figures published by one leading insurer also show that the highest percentage of severe motor accidents happen between November and February.
Yet more data underlines how – even before they spy gaily-wrapped presents beneath the Christmas tree – winter represents too much temptation for criminals to refuse, seeing an annual increase in burglaries.
One source suggested that break-ins this October were one-fifth higher than in June.
There were many reasons why I chose to join Broadway. Chief among them was that, having spent my entire working life in the North West insurance industry, I recognise that we are among the most capable and responsive teams around.
We appreciate that any problem afflicting either private or commercial clients is something of an emergency and needs attending to promptly.
Long before the question of a potential claim even arises, we have lots of experience in working closely with families and businesses to advise them on how to deal with the variety of risks which we all face.
Providing direct guidance to clients is second nature to me as it's something which I have done over the last 40 years.
For much of that time, I have done my best to help some of the North West's leading businessmen and women.
I'm sure that background will stand me in very good stead in my new role with a brokerage which is already widely regarded as one of the most able anywhere in the Uk.
Just like the meteorological conditions, we're not a fair weather advisor.
Nevertheless, our clients know that we do our bit to ensure that they their loved ones and their companies have plenty of reasons to regard this season as a winter wonderland.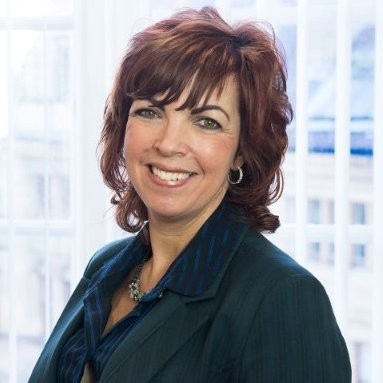 Written by Karen Waugh, Client Executive