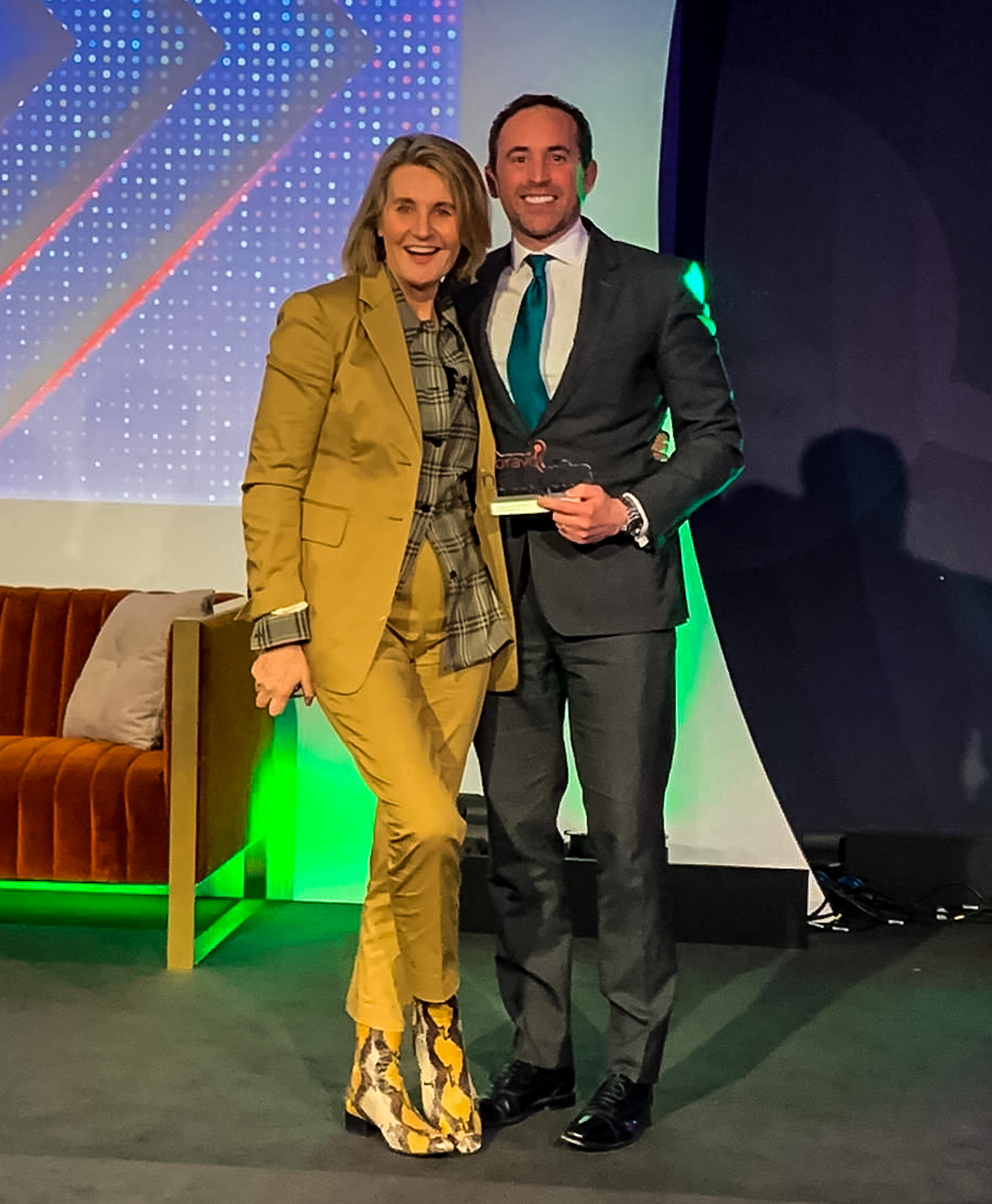 The founder of one of the country's newest and most dynamic names in insurance broking has been rewarded for his role in helping the North West bounce back from the Covid-19 pandemic with a prestigious industry prize.
Daniel Lloyd-John, Chief Executive of Broadway Insurance Brokers has been singled out in the Outstanding Achievement category of the annual awards organised by the UK's largest grouping of independent brokers, Bravo Networks.
He was recognised both for Broadway's rapid progress and excellence in supporting some of the North West's richest individuals and private business community.
Mr Lloyd-John described how he was "delighted" to be honoured for the role played by Broadway in helping the region recover from the challenges posed by lockdown.
"The last two years have been immensely difficult for businesses of all types and sizes.
"However, the same qualities which have made the North West among the most entrepreneurial parts of the country have been key ingredients in its ability to bounce back.
"What we have been able to do is work with companies to make them more able to deal with circumstances now and even better able to plan for whatever happens in the future too.
"A central part of that process has been a series of senior, strategic appointments which have bolstered our credentials and our ability to help as and when required.
"To be honoured for those efforts is a tremendous fillip. Although this is an individual prize, I'm under no illusions that it is due to the collective skill and effort of everyone in the Broadway team.
"We all consider it a real vindication of our decision to develop a very tailored solution to the personal and professional risk management issues confronted by many of the North West's wealthiest people.
"We won't be resting on our laurels, though. This award gives us even greater reason to maintain the high standards which we have set and our determination to offer clients the best possible support."
Mr Lloyd-John collected the Bravo award from Government business advisor Mary Portas in a ceremony at the Hilton Birmingham Metropoline.
Bravo Networks is part of the Ardonagh Group, one of the world's largest independent insurance brokers, and aims to "grow, protect and support" independent regional brokers across the UK.
The award represents a triumph for Mr Lloyd-John, who decided to open Broadway – which maintains offices at Ashley Hall in Altrincham, Cheshire – in August 2020 after a six-year spell with Marsh and McLennan.
In its first year in business, Broadway "significantly exceeded expectations" by arranging cover for more than half a billion pounds worth of assets during its first year in business.
It also made a string of senior appointments, including Eleanor Moore and Geraint Jones to its Private Client division and the hiring of Martin Lilley as its new Director of Corporate Services.
Ms Moore became Private Client Director after a 15-year stint with one of the North West's most established brokers.
She spent seven years working alongside Mr Jones, Broadway's Senior Private Client Executive, and is also currently President of the Manchester Insurance Institute.
Mr Lilley's role is his latest high profile post and follows spells advising some of Britain's biggest and most familiar brands in retail, sport and logistics during the course of a 25-year career.