We get to know Jacqui Shaw – Client Executive at Broadway Insurance Brokers.
Earlier this year, we welcomed Jacqui Shaw to Broadway's Private Clients team as Client Executive.
Jacqui brings with her over 37 years of experience in the insurance profession as a renowned private client specialist.
We sit down with Jacqui for 20 quick-fire questions…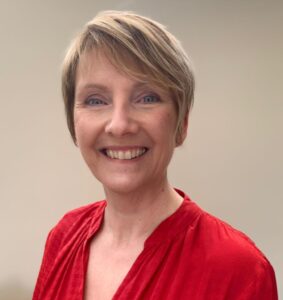 How do you like to start the day?
Taking our 2-year-old energetic boxer dog Luna for a walk
Where did you grow up?
Macclesfield
What's your favourite book?
The book of lost names
What's your favourite song of all time?
Pink 'So What'
What book are you reading right now?
Carrie Sotto is Back by Taylor Jenkins Reid
What's the greatest invention of all time?
SatNav!
Dress up, dress down or somewhere in-between?
Definitely somewhere in-between
Where do you go to relax?
On holiday, we like to travel!
Where's your favourite holiday destination?
So far, its got to be Yosemite National Park in California, absolutely breathtaking.
What country have you always wanted to visit?
Peru, specifically to see Machu Picchu
Besides your phone, what do you always have with you?
House keys!
What's your favourite post-work tipple?
Spiced Rum and Ginger Beer
What's your favourite dish to cook?
Seafood lasagne
What's your favourite restaurant?
A small fish restaurant in our favourite Spanish town, Estepona
What's the best advice you were ever given?
No point in worrying if you have no influence or say on the situation.
What was your first ever job?
Saturday job in a record shop in Macclesfield
What do you bring to a party?
A bottle of fizz
What's your favourite quote?
Don't know whether I can put this but J.F.D.I.Y!
Your favourite movie star?
Julia Roberts
What's your guilty pleasure?
Lotus Biscoff biscuits